As an AutoRewards member, you are only a swipe away from incredible vehicle savings. With every qualified purchase you make you will earn 15% of each dollar you spend toward the purchase or lease of your next vehicle! Earn up to $2,500 in future vehicle savings!

Conveniently located in the Northwest Auto Mall in Calgary, Charlesglen Toyota Scion is your preferred destination for your vehicle buying experience.
Situated on six acres of land, our 106,000 sq. ft.
brand new facility
has been designed to make purchasing and servicing your vehicle stress-free.
Customer Appreci
ation Bonus
To show our appreciation for you, we will pre-load your AutoRewards key tag and card with $50 in Bonus Points.
First Swipe Bonus
When you return to our dealership for your first service visit, you will earn an additional $25 in Bonus Points just for swiping your key tag or card for the first time.
"Get to Know Your Toyota Clinic" Bonus
Attend one of our informative car care evening clinics and earn an extra $50 in Bonus Points. Enjoy light refreshments while you learn more about your vehicle.
All Service Bonus
Perform all your scheduled maintenance at our dealership and earn an additional $250 in Bonus Points at the time of your next vehicle purchase.
Friends & Family Referral Bonus
Earn $250 in Bonus Points or a $100 cheque when you refer a friend or family member who purchases a vehicle from your product advisor. Ask for details.
Charlesglen Confidence Program (CCP)
7-Day Satisfaction Guarantee
30-Day Price Guarantee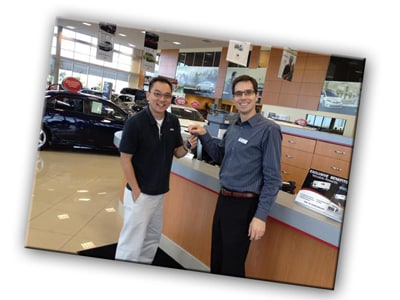 FREE Service Valet
Lost Key Protection
Keep your AutoRewards key tag on your key ring at all times. If you lose your keys, instructions on your key tag will assist in their return. Provide your email address to us today to sign up.
Bonus Reward Certificates
Swipe your key tag or card at every service visit to earn valuable gift certificates for use in our service, parts, and accessories departments. Enjoy $25, $50, or even $100 in savings!
Priority Service Scheduling
AutoRewards members receive priority when scheduling service appointments.
FREE Touch-Up Paint
Don't sweat the small stuff. At your first service visit, AutoRewards members receive a FREE touch-up paint ($12.00 Value).
Present coupon in your membership handbook along with your AutoRewards key tag or card to receive your FREE paint.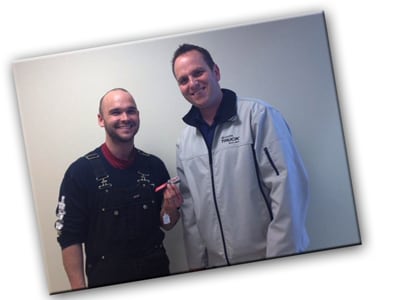 FREE Windshield Treatment
AutoRewards members receive a FREE Windshield Treatment at their first service visit. This treatment provides a repellent against rain and various debris ($40.00 Value).
Simply present the coupon in your membership handbook along with your AutoRewards key tag or card.
FREE Car Wash With Service
Keep your vehicle looking as clean as it did the day you took delivery of your vehicle. AutoRewards members can request a complimentary car wash during any scheduled service appointment ($9.95 Value).
FREE Fluid Inspection
All AutoRewards members receive a FREE fluid inspection and a complimentary top-off for their windshield washer fluid by request during any service visit.
Service Rental Discounts
Let us keep your day moving with one of our service rentals. AutoRewards members enjoy 50% OFF any vehicle rental for services lasting over 24 hours.